The whale are animals that comprise a number of fully aquatic marine mammals. Whales are often confused with dolphins and porpoises but each remain a distinct category. The closest living relative to the whale are hippopotamuses, with it currently believed that the two species diverged approximately 40 million years ago.
As fully aquatic animals, whales are incapable of surviving on land for prolonged periods of time and therefore spend their lives in the open ocean. Whales are always large, yet there are great variances between the different species, the smallest whales, the dwarf sperm whale can reach 2.6 metres in length and weigh 135 kilograms. The largest whale is the blue whale which can reach almost 30 metres in length and weigh up to 190 metric tons, making it the largest known creature that has ever lived, including prehistoric creatures. Blue whales were once common in all parts of the world, although in more recent years were hunted regularly for their oil and meat. This led to the species almost being hunted to extinction, requiring protections from the international community to prevent this happening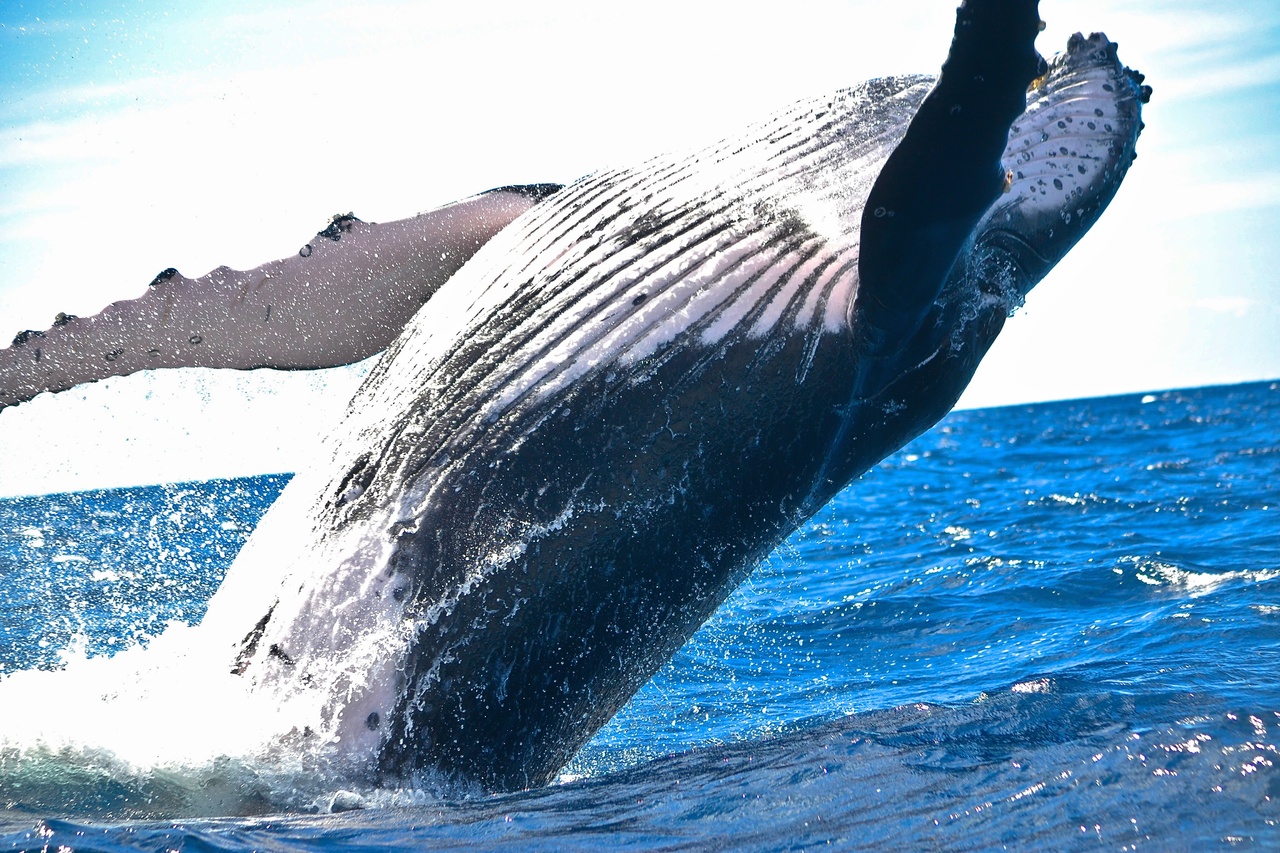 .
Whales are known for their distinct vocalisations, which are reputed by many individuals to have a calming effect on them. Blue whale sounds are the loudest and lowest frequency of all whale species sounds, being estimated to be approximately 170 decibels on average when using relative measurements to how sound is measured in air. The sounds can be as low as 10 Hz, lower than the average human can perceive, therefore any recording of blue whale sounds has likely been sped up to allow for humans to hear it. The purpose of whale vocalisations is unknown, although six possible reasons have been theorised. The first reason is to let other whales know where the vocaliser is to ensure that a particular distance is maintained. The second reason is to allow different species and individuals to recognise each other, although it is unknown why this may be required. The third reason is the transmission specific information, such as locations of food or dangers. The fourth reason is for the maintenance of social organisation, such as allowing for males and females to meet each other. The fifth reason is topographical information. The sixth reason is the location of prey.